"THANK YOU THANK YOU THANK YOU. You have been amazing to work with. Encouraging, supportive, accessible, pushy, critical and supremely helpful. Perfect combo of all of these things. I couldn't imagine what a clusterf*ck of a book proposal I would have had on my hands without you. I really wanted to make sure I had the best shot at a publishing deal, and you've gotten me there." —Patsy Mennuti, author of Hella Cougar
"I couldn't have found a better editor to help me with preparing my book proposal in order to query literary agents. I remember our first zoom meeting to see if we were a good match. I thought she was fantastic from the very beginning. It's as though she really understood my story and the message I was trying to put out into the world. As a brand-new writer, I froze in the middle of working on my book and felt as though maybe I really couldn't do this. Emily talked me down off that ledge in a way that gave me great confidence to keep going and complete my work. The proposal was finally ready for submission to literary agents in September of 2021 and by November 2021 I received an offer of representation from an agent out of one of the largest literary agencies in the world! You will not regret for second having her help with your literary dreams. Emily K., you're one of a kind, I'm so thankful our paths crossed! You are the REAL DEAL young lady! I will shout you out every chance I get!" —Monica Hall, author of School of Hard Knocks: Overcoming the disappointment of attending a for-profit college (on submission, rep: Kat Kerr at Donald Maass Literary Agency)
"Emily is an absolute GEM. It was a pleasure to work with her. Not only was she straightforward and knowledgeable, but she was also encouraging throughout the entire process. The transformation from the initial proposal I sent Emily, to the final draft is truly remarkable. This service is worth every penny, and I am SO glad I took the leap!" —Antasha Durbin Solomon, author of Are You on the Right Track? 101 Letters from the Universe and runner-up in the 2021 Hay House Writer's Workshop contest
"Emily was the right hire from the start and she never disappointed. Her commitment throughout this process never let up. She always brought good ideas, fixes, etc to the project. She has so much wisdom into the craft that it elevated my work to a height I didn't expect. Because of our working relationship on this contract, I've hired her for other work as well." —Phil Svitek, author of Elan, Elan (2022)
"Emily was phenomenal! An expert at her craft! She was great at helping me formulate and organize my thoughts and align them with a core message. I very much enjoyed my sessions and appreciate how Emily maximized the use of our time." —Valerie Hall
"Emily is fantastic. A true aficionado. She left me with lessons that will last me a lifetime. Her greatest strength is in looking at 30,000 feet and noting flaws in the arc/development. She is also great at finding themes, some of which I didn't even know existed. She will make you grow and push you to a new level if you're willing to work hard." —Jordan Power, author of Famous Anus (2021)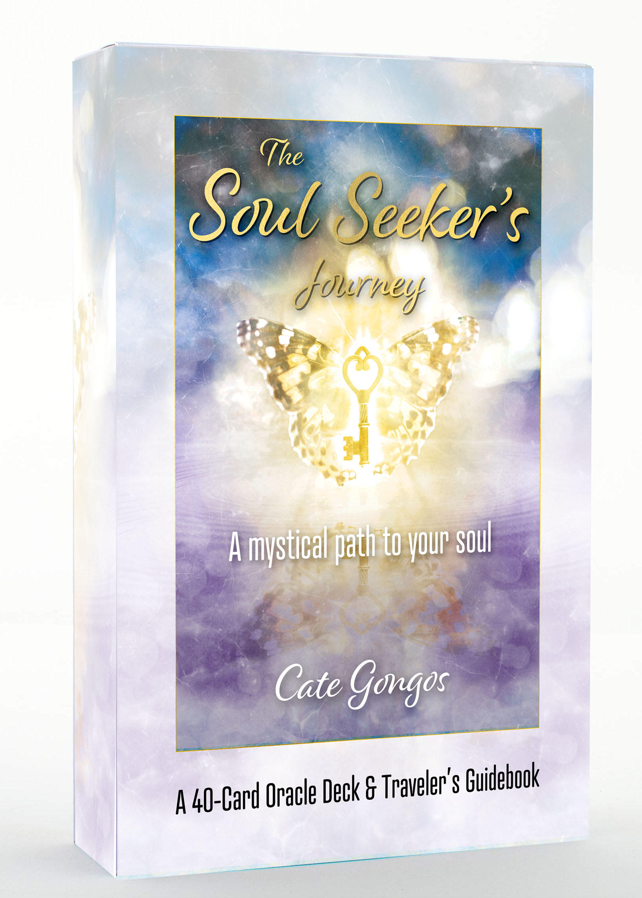 "I want to thank you for the job you have done to make my work look great! Really, I am so impressed with how everything fits together and has a nice flow. This whole process has been very worthwhile for me! Your clarity and suggestions on my card proposal have been invaluable . . . I can't tell you how much I have learned and enjoyed working with you. I love your approach and you always seem to offer just the right amount of encouragement." —Cate Gongos, author of The Soul Seeker's Journey card deck
"[Emily and I] hit it off from day one. She seemed to read my mind and know exactly what I needed and wanted. She helped me drastically improve my rough outline and book proposal. I now feel well qualified to submit it to Hay House for publication. I am excited, and I learned a lot from Emily during our process. I cannot say enough good things about her." —Dawna R.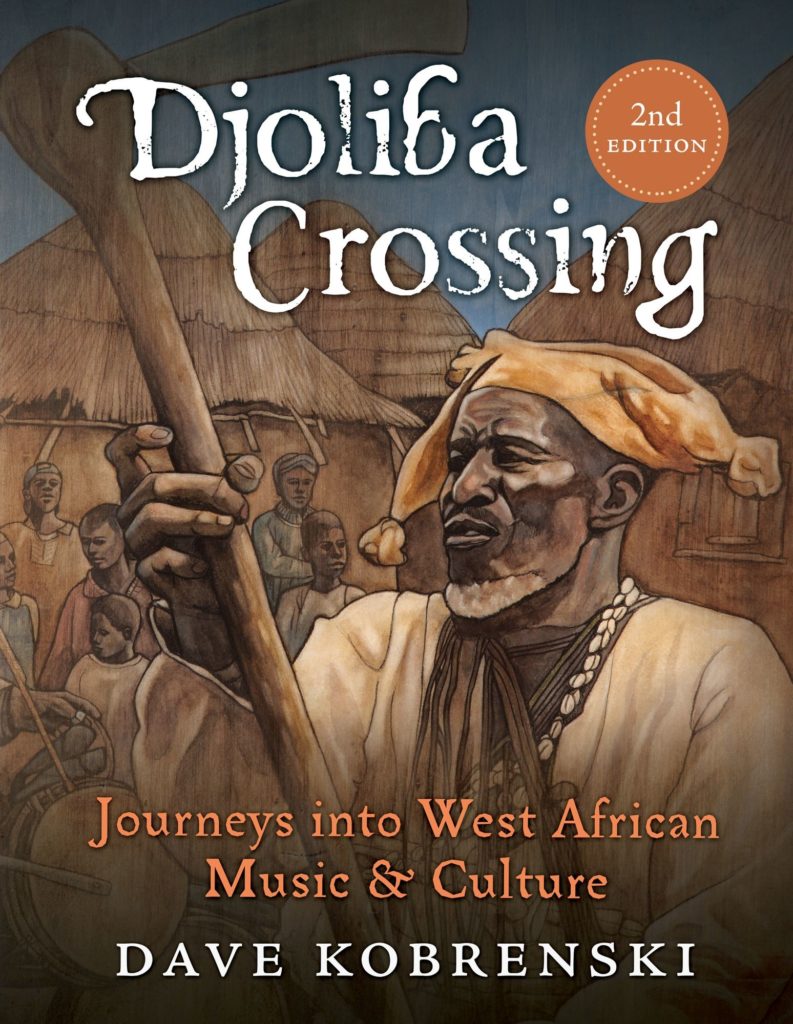 "I've worked with Emily Krempholtz on several book editing projects now, and I've come to appreciate her dedication, attention to detail, and ability to thoroughly dive and understand the needs of each project. Emily is a valuable asset to my writing projects! Best of all, her honest and clear coaching is making me a better writer as she helps me understand both my strengths and weaknesses. Looking forward to the next project!" —Dave Kobrenski, author of Djoliba Crossing and Drawing on Culture
"I loved working with [Emily]. I valued her feedback plus her humor while line editing my manuscript. She did an amazing job polishing up my manuscript. I felt as if Emily dove into my story as if it were her own. There were many times it seemed as if she was in my mind, to know how I felt in that particular moment in my story. I see Emily as very skilled in her writing and very sharp with her mind to be able to jump into a person's experience as if she was there. She did a great job educating me about writing and she was always there to answer any questions I had. Emily truly is the best and she was the perfect editor for me. I honestly knew I was in good hands." —Dawn W.
"Emily is a fantastic writer that understands the nuance of a project and provides expert advice for clarifying thoughts and developing plots. Emily works quickly and provided excellent corrections and thematic comments. Highly recommended!" —Lannon G.
"Emily not only explained her review, she provided examples of how to make my stories read better. She is making me a better writer." —Elaine B.
"I enjoyed working with Emily. She's a very sharp editor and she also offered great ideas and encouragement. Emily was very efficient in her work and easily hit deadlines. And, she's friendly and fun too! I'd absolutely hire her again." —Amy Masterman, author of Sacred Sensual Living
"We hired Emily to proofread about fifteen 7,500-word documents. Despite the volume of the task, she always delivered her work on time and with great attention to detail. Communicating with her was simple and productive, and she easily adapted to the idiosyncrasies of our product. We would definitely work with her again!" —Ethan W., founder and CEO of Wize
"Emily took my 36,000 word non-fiction rough draft and turned it into an incredible finished product. She is extremely knowledgeable and did a great job of walking me through the editing process. She was professional throughout and extremely reliable. I would not hesitate to use Emily in the future!" —Patrick Nash, author of Surviving the Teenage Heart Attack (2020)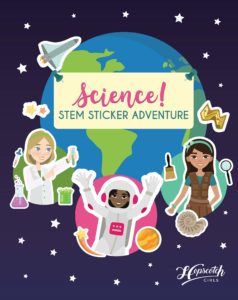 "Emily reviewed a sticker book I'm about to publish to ensure that it had no errors. Her feedback was very thorough and immensely helpful. She was quick and easy to work with. I hope to work with her again in the future." —Melissa F., author of Science! STEM Sticker Adventure (2018) and founder of Hopscotch Girls
"Amazing work, took my jumbled mess and polished it to perfection. Thanks a million!" —Ash O.
"Outstanding! Emily went above and beyond basic editing and proofreading. She made hundreds of edits to my 40-page eBook to make it flow smoothly. She also added words that my target audience would like. THANK YOU SO MUCH! I now have an eBook that my prospective clients will love." – Vik Mittal, Lifestyle Coach and author of 102 Ways to Recharge After Work Using Your Strengths
"Emily is wonderful! Very intuitive, prompt, friendly, funny and efficient. Everything we were looking for and more. Can't wait to work with her again in the future." —Krystle Jorgensen, Alley 6 Brandy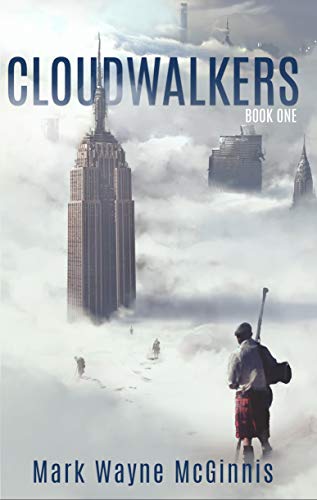 "Emily worked diligently to complete strict deadlines. Her communication was exceptional. She went out of her way to make sure she was hitting all the details of the job, and how each task was to be tackled. I would not hesitate to hire Emily again and I would highly recommend her editing and coaching services." —Mark McGinnis, author of Cloudwalkers (2018)
"Emily Krempholtz literally walked me by my hand from my extremely rough manuscript to a polished, edited, professional version of my self-help memoir… What did Emily do exactly? She made my words come to life. She, with my permission, took my manuscript and created a piece worth reading. She corrected every single detail and touched every sentence with power and grace. She isn't your average Editor, Writer or Coach. She is extraordinary. Why is she so extraordinary? Because she genuinely cares. She jumped into this project with all she has and made it her mission to help deliver a book that can help others. On top of that. She formatted my book exactly the way I wanted and added her professional touch to it. Emily. Words will never express how grateful, thankful and honored I am to have found you and worked with you. This is just the beginning of our writing/working relationship." – Francesco Samarelli, author of KIS & Love Yourself: 10 Skills to Self-Love
"Emily wore steel toed boots to kick me and cracked a whip when I made too many mistakes… Seriously, her sensible suggestions and added phrases and lines in narrative and dialogue are a simple and clear learning tool for writers. You know your story by heart, but sometimes forget that the reader does not, until you cover the basics of who, what and most importantly, why the characters act the way they do and what it means to them—and the reader." —Peter Saucier, author of Premonitions of a Lucid Dreamer (2020)
"Something in the way Emily described herself as a storyteller caught my interest for assistance with my novel — and this was incredibly fortunate for me. Throughout our time working together, her ideas to improve my story just blew me away, and helped take my book to the next level. She also has an incredible ability for editing with a remarkable literary instinct. Also remarkable was the amount of work she accomplished in the hours worked. Emily's professionalism, wit, and humor made working with her a pleasure. I wouldn't be able to recommend Emily more enthusiastically." —Brad Ginesin, author of The Trading Desk (2020, Outskirts Press)
"From the moment I spoke to Emily on the phone, I knew I was in good hands. Her communication was consistent, clear, and she always had patience for my never ending questions. She made me feel important, as though the book I was writing would be something rare and special to share with the world. Her kindness, support, and exceptional matching skills kicked off my experience … in such a powerfully positive a way! …Because of her, I got the opportunity to work with a book coach who helped me achieve seemingly impossible goals." —Gloria H.
For information and testimonials from Emily's ghostwriting clients, please contact her directly.