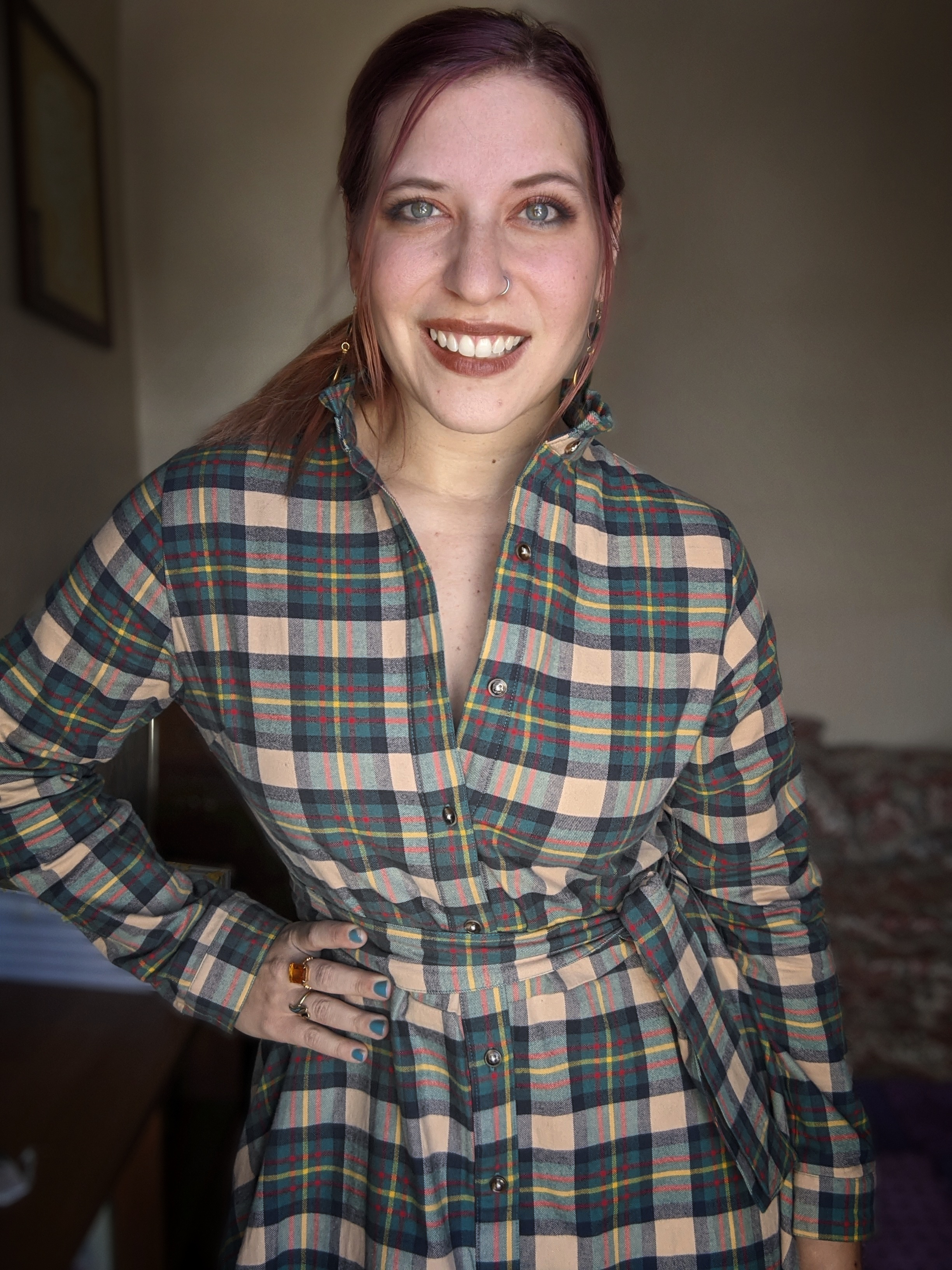 When she's not traveling for extended periods of time, or eating her weight in chicken wings in her hometown of Buffalo, NY (Go Bills!), Emily lives in Denver, Colorado. She spends her free time in the Rocky Mountains—hiking, camping, or in a hammock with a good book. She has a horse named Marea and too many houseplants, and she loves baking, bookshops, and petting every dog she sees. She has an entire cupboard in her kitchen devoted to tea, a sourdough starter named Salazar, and a TBR list that grows longer by the day, despite the fact that she's constantly reading.
Emily wrote and illustrated her first book at five years old. In hindsight, it was a poorly-plagiarized retelling of the 1993 film Homeward Bound, but she's spent every year of her life since inhaling story after story, and writing more than a few of her own, so her craft has (hopefully!) improved a bit since then. As a writer, coach, and editor, Emily loves breaking down what makes a narrative work. Usually with the help of Post-it notes. She treats plots like puzzles, and characters like old friends who need advice. Her passion and experience in creative writing is compounded by a degree in Journalism from the Roy H. Park School of Communications at Ithaca College in Ithaca, NY, as well as a TEFL (Teaching English as a Foreign Language) certification from Premier TEFL, through Angloville Poland.
As for the words and stories Emily creates and works with, she loves the Oxford comma, folklore, worldbuilding, and complex, diverse characters. She lives for a story that grabs her with a strong voice and captivates her with a compelling narrative. Her preferred genres as an editor and coach include fiction (sci-fi/fantasy, literary, romance, women's fiction, YA, and horror), memoir, self-help/how-to, spiritual, and business guides, as well as short-form nonfiction like blogs, articles, brochures, and social media, particularly for small businesses. If your manuscript falls outside of these categories, feel free to reach out anyway and she'll happily chat with you about your work to see if it would be a good fit.
---
Some of Emily's Favorite Reads in 2020 (An Ongoing List):
The Winternight Trilogy by Katherine Arden
The Starless Sea by Erin Morgenstern
Red, White, and Royal Blue by Casey McQuiston
Call Down the Hawk by Maggie Stiefvater
Allegedly by Tiffany D. Jackson
Beach Read by Emily Henry
Such a Fun Age by Kiley Reid
Get a Life, Chloe Brown by Talia Hibbert
Take a Hint, Dani Brown by Talia Hibbert
Arc of a Scythe Trilogy by Neal Shusterman
On the Come Up by Angie Thomas
Serpent & Dove by Shelby Mahurin
Tuesday Mooney Talks to Ghosts by Kate Racculia
The City We Became by N.K. Jemison
Mexican Gothic by Silvia Moreno Garcia
The Library at Mount Char by Scott Hawkins
Ten Thousand Doors of January by Alix E. Harrow
Cemetery Boys by Aiden Thomas