Emily Krempholtz is a writer, editor, book coach, and storyteller. With a background that spans from journalism to fantasy, Emily is passionate about pulling at the threads of a narrative—be it memoir, self-help, or sci-fi—to unearth the powerful stories that lie beneath the fabric of the human experience. She prides herself on being an enthusiastic, supportive, and honest advocate for the authors she works with.
Her reading interests are as varied and ever-changing as her hair color, but her specialties as an editor include memoir and personal development.
On the fiction side, Emily loves to write, read, and edit works that fall under the genres of fantasy, sci-fi, contemporary, romance, women's fiction, and YA. If it's got themes of found family, realizing your own potential, or breaking free from the "shoulds" of the world, she's in.
Emily also has extensive experience working in spirituality/wellness, prescriptive nonfiction, narrative nonfiction, and business guides, as well as short-form nonfiction like blogs, articles, brochures, and social media, particularly for small businesses. She loves conceptualizing a book's structure from the ground up, and works with many writers to create successful book proposals that speak to that book's unique message and firm place in today's publishing landscape.
Above all else, Emily lives for a story that grabs her with a strong voice and captivates her with a compelling narrative. If you bring her a story that makes her laugh, she'll be your new best friend for life.
Some of the publishers and agencies Emily has worked with include:
KN Literary Arts
Zeitgeist, a Penguin Random House imprint
Hay House Publishing
Wise Ink Creative Publishing
Emily's clients have gone on to receive offers from agents, publish with Big 5 publishers, self-publish, win contests, and achieve awards for their writing. Her ghostwritten work has been recognized by:
---
---
In her spare time, Emily loves to hike, ride horses, bake bread, decorate cakes, and drink more tea than is probably healthy. She reads just about as many fantasy and romance novels as she can get her hands on, and spends a lot of time camped out in her neighborhood cafes, writing.
When she's not traveling, Emily lives in sunny Colorado, where you can usually find her in the mountains—either hiking (and pretending to be a character in a novel) or curled up in a hammock with a good book (and also pretending to be a character in a novel). She's on a lifelong quest to discover the magic in the world, and has a sneaking suspicion that the written word is where she'll find it.
---
If your work falls outside of the categories mentioned above, feel free to reach out anyway. Emily will happily chat with you about your project to see if it would be a good fit, or direct you to some resources where you might find something better suited to your needs.
---
Emily has written, ghostwritten, and edited work that has been published by: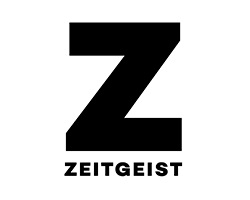 and recognized by:
---