First come the ingredients, and it might get kinda messy. But that's okay! Cracking eggs, after all, is all part of the process (and let's be real, it's part of the fun too!)
Even if you're a seasoned writer, you'll discover that each new "baking project" is a bit different. Some recipes, you'll find, might include a couple of extra steps. Some might require some knowledge.
That's where I come in.
Hi, I'm Emily, and whether you're conceptualizing the flavors or decorating the finished product, I'm here to help you reach and exceed your writing goals. With years of experience as a book coach, editor, writer, and ghostwriter, I understand with perfect clarity the deep emotional connection we have to our book projects, and there's nothing I love more than helping writers get their stories out into the world.
Your story matters, and your voice matters. I'm here to make sure you can get both of those things out into the world, where the audiences who need you and what you have to say will be able to find you.
Think about it. When you were a kid learning how to bake, you probably didn't do it all on your own. You had someone with you, teaching you how to level the flour or mix your wet ingredients separately from your dry ones.
Over time, you learned, and now maybe you bake cakes and pastries all on your own, or maybe you still like some company in the kitchen. Maybe you don't even like baking at all, but you have to bring cupcakes to your friend's birthday one way or another, and you're trying to figure out which bakery makes the best ones.
At the end of the day, it's about how great that cake tastes, but it's also about how much fun you had bringing it into existence—and the people who are there with you in the kitchen will play a huge role in that.
Whether you're an experienced writer or a total newbie, I'll help you craft your book into a work of art that your readers will find delicious. Together, we'll structure and refine your story, stacking layer upon layer of meaning, theme, and voice.
Like I said, it's just like baking a cake.
(Well, maybe there are a few differences. Please don't eat books.)
The oven's preheating, and I've got all your ingredients right here.
Let's break some eggs and get cracking.
---
Want to get free writing tips and prompts, and stay up to date on Emily's newest workshops, products, books, and more?
Sign up for her newsletter here!
---
---
Literary Devices Writers' Worksheets were born from my own need to organize. They say writers tend to fall somewhere on the spectrum of plotters and pantsers—those who outline their work, and those who fly by the seat of their pants.
Well, I'm a plotter by nature, and I love outlining, planning, and developing my characters, plots, and settings. With every new book I write, the more I hone my skills when it comes to my process, and it took me awhile to see that process followed some distinct, actionable steps that allow me to create a complex world and three-dimensional characters. Now, looking back at those notebooks and outlines from previous projects makes me smile, and helps me see clearly just how far I've come.
As I grew my business, I began developing templates to help my clients easily understand how to create a distinct character voice, how to build a satisfying internal arc, or how to write a kickass book proposal, and those templates eventually grew into Literary Devices.
My fun, easy-to-understand, informative worksheets are downloadable PDF files meant for you to print them out and play with them as you discover details about your book that you never even knew existed. They are affordable, visual, and come in a variety of color and size options, so you can use them for your A5 planner or print them out on regular printer paper as you work.
Check out the Literary Devices shop to start building your own treasure trove of information, custom-designed for you and your book today.
For a free download of my foundational COMETS character worksheet, subscribe to my Literary Devices newsletter on Substack, where you'll find monthly tidbits of inspiration, valuable writing advice, and updates on my upcoming projects, including Literary Devices: The Guided Writer's Journal, on its way in late 2023.
---
Emily has written, ghostwritten, and edited work that has been published by: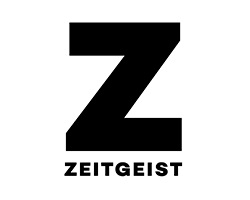 ---