They say writing is what gives your work shape, but editing is what brings it meaning, and it's a process that generally should not be undertaken alone. But not all editors are created equal, and there are a number of steps your book will need to go through before it's ready for publication. Please review the types of editing I provide for an idea of whether my services will be of use to you. If you're not sure, feel free to contact me and tell me a little about your project so we can work together to determine the best course of action for you as an individual.

Note that editing packages can be specifically tailored or combined to include any or all of the below services.
Types of Editing I Provide:
Developmental Editing
This type of editing, also sometimes known as structural editing, occurs earlier in the process, and its purpose is to provide big picture feedback on your project. Instead of working with words and sentences, we'll work primarily with ideas and concepts. During a developmental edit, I'll read your work and provide high-level feedback on elements like plot, content, pacing, characterization, and overall story. A developmental edit includes a full read of your work or your outline as well as a detailed write-up with feedback, and a one-hour consultation with me by phone or Zoom so we can discuss a plan moving forward after the edit. My developmental notes typically include a chapter-by-chapter breakdown of your draft, as well as sections containing overall thoughts, critiques, impressions, and questions.
When you hire a developmental editor, you should expect to do some serious overhauling of your work after you receive feedback. This might mean rearranging a few chapters, adding new content, or completely rewriting sections of the book.
Line Editing
Line editing goes deeper than developmental editing, and should be undertaken only when your work has been through a draft or two, and has a stable structure and a strong narrative. Whereas developmental editing is about upgrading the story, line editing is about upgrading the language, or the prose. As a line editor, I'll sift through your draft and leave comments right in the text, most often making changes using the "track changes" feature in Microsoft Word or Google Docs so you can see my suggestions in detail. Line editing ensures each of your sentences are as effective as they can be—during this stage, we'll focus on writing style, flow, tone, and mechanics, all with an emphasis on craft. Every word of your writing should serve a greater purpose, and line editing is where we will find that greater purpose. Think of developmental editing as carving a shape out of a hunk of granite, and line editing as sculpting the details of your subject's facial features so they translate perfectly to this new medium.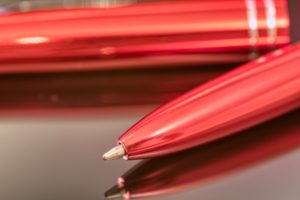 Copy Editing
Copy editing is the final step in the editing process. To be ready for a copy edit means you should have solved all your big-picture problems, added as much beauty and prose to your work as you can, and are ready for that final set of eagle eyes on your manuscript. As a copy editor, I bring out my fine-tooth comb and my trusty red pen, and search your draft for typos, spelling and grammar errors, punctuation issues, and other minute inconsistencies.
For copy editing, I adhere to the Chicago Manual of Style for style and grammar, and the Merriam-Webster dictionary for spelling. While I am happy to work at a developmental or line edit level for authors writing in British, Canadian, or Australian English, I only accept copy editing clients writing in American English.